There's no question that dogs love to chew. It's a natural urge that helps keep their teeth clean and their gums healthy. But not all dog chews are created equal. That's why we offer a wide selection of USA-made dog chews, in a variety of sizes, shapes, and flavors. And because all of our chews are made in the USA, you can be sure they're of the highest quality and safety. 
When in doubt, pick the next size up to prevent choking.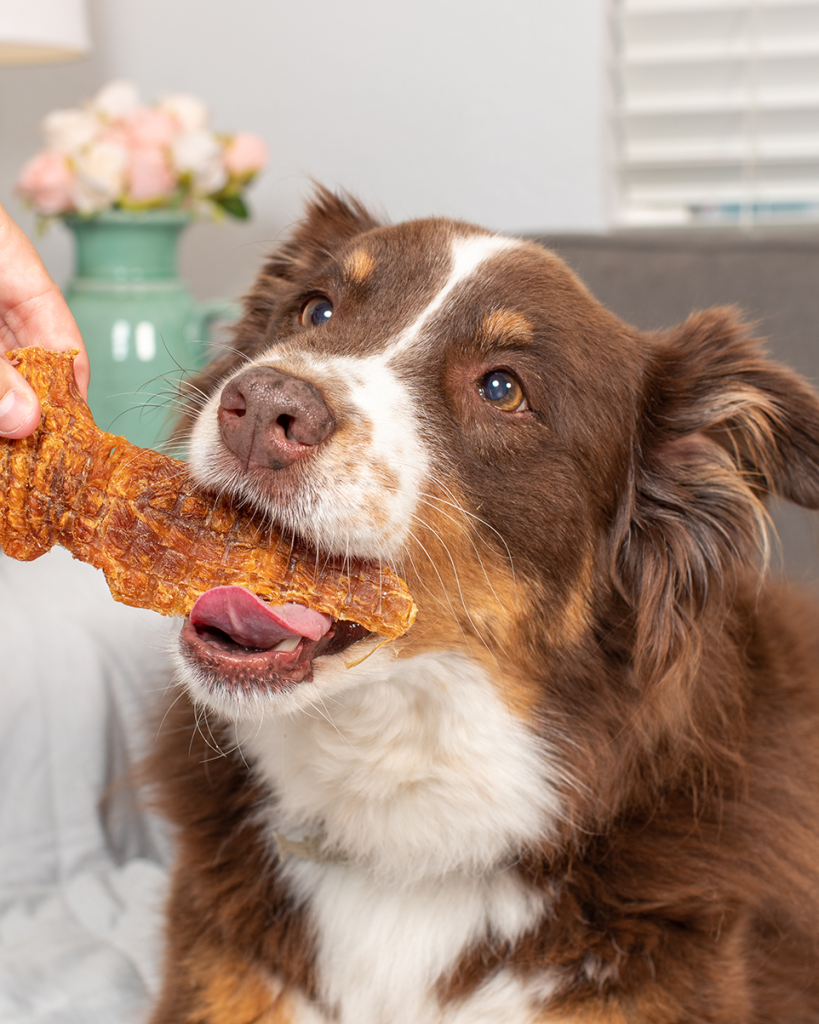 Why Dog's Love Chewing on Natural USA Dog Chews
While doggy dental care is important for overall health, it can be difficult to find the right products that are both effective and safe. USA Dog Chews offers a variety of healthy chews and treats that are perfect for keeping your dog's teeth clean and their mind stimulated. Our products are made from only the highest quality ingredients and are designed to be safe for all dogs.
Related: Do Bully Sticks Clean Dog's Teeth?
At Natural Cravings USA, we're proud to offer top quality dog chews that are sourced from natural cravings and slow roasted in the USA. Our process is designed to offer the best possible experience for your furry friend, and we only use top quality USA sourced ingredients to ensure that they're getting the nutrients they need.
Our products are the perfect way to show your pup some love.